The Guest Photo Album
Although the Celebration of Career Transition took place on a snowy night at the Dorothy Jayne Studio, Dr. Wright's graduation from the University of Washington Medical School occurred in sunny month of June, 1968 . This was the year that Louis Armstrong made famous "It's A Wonderful World".
And indeed a "Wonderful World" is what opened for Dr. Wright in the ensuing decades of his medical career. This "Wonderful World" was always centered around his family, friends, colleagues – and of course, his patients. This world of his has been very special.
The idea of leaving a neurosurgical career in Everett that spanned nearly 40 years and was associated with approximately 12,000 operations was at first difficult. Then, he remembered how the very personal rewards of helping others can bring about very powerful feelings of achievement.
Once Wright reminded himself that it wasn't the surgery per se that had made his career so rewarding, he recognized that he could continue with neurosurgical consultations and spend more time with his family.
He was grateful that helping others over many years – from 1968 to the present – earned him the honor of being with all of these very special guests gathered in the Dorothy Jayne Studio February 8, 2019.
(Click the icon in the bottom right of the video to view video full screen).
---
---
Providence Medical Staff Testimonial Videos:
Tom Stonecipher MD, Organizer
(Click the icon in the bottom right of the video to view video full screen).
---
Celebration Of Career Transition Event Video
(Click the icon in the bottom right of the video to view video full screen).
---
The Celebration of Career Transition Event Testimonials
"Sanford, it was a pleasure and a honor to be present, thank YOU!!!" 
– Paolo Rocca
"Great party, we should do another party in the spring with a make a wish component."
– Graham Reichmann
"G'morning Dr. Wright. Thanks for having me last night, the party was wonderful, delicious food and superb company."
– Alcina Fasouni
"Sanford, we really enjoyed the evening, especially chatting with your daughters. You must be very proud to have such talented, mature and well-spoken young ladies. Thanks for inviting us and we are excited to be a part of your next chapter!" 
– Robin Madsen
"Sanford, What a fun night!! Karen and I had such a great night. The food provided by Everett's, Shawn O Donnell's was so delicious. The night was a class act all the way around. The dancers were outstanding, to see such passion tugs at our heart strings. The band got a possible new nickname   "Punk Doc's that Rock" ? We really enjoyed them! Thank you so very much for restoring my back. I also want to thank you for the advice that you gave me awhile back, it proved invaluable! Karen and I are looking forward to a summer of friends, fun, and fundraising. Again Sanford thanks, for being the man that you are"
– Frank and Karen Craven
---
Event Invitation
Initial Dr. Sanford Wright Website
View page
"Greeting All Guests –
Event Origins and Career Evolution – About 2 weeks after my announcement to retire from the Providence Physician Group, Holly Vick and Jackie Grabski, both Providence OR nurses, suggested that there be a "Big Event". Planning for this "Big Event" subsequently pushed me into organizing my "Celebration of Career Transition". A transition targeted to bring about more "Family Time" in my life. My aim is to shift away from the more ridged "surgical schedule" at Prov to a more flexible "Neurosurgical Consultation Schedule" at the Western Washington Medical Group with Ali Anissipour on Broadway. Furthermore, there will be time to work on a wonderful new opportunity, the BestCarePath with "Intelliheal" that will possibly impact physician burnout and suicide. And, among other things – to finally do a little Medical-Legal Work along with the occasional "Home Visit". All of this will be explained in the new Website that will be uploaded before the Event. I will share the highlights of this new Website with you Friday night!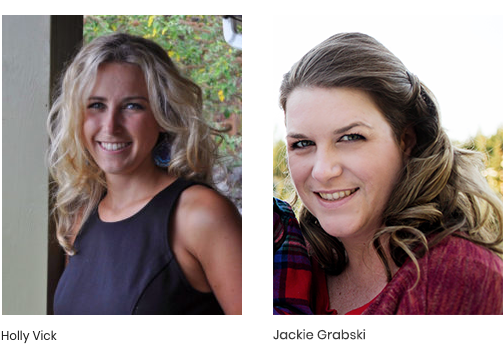 Security – Although this will be a crowd of friends and colleagues, there will be security at the event.
Check-In – Please show this e-mail to our Check-In associates at the front door to confirm that you are on the Guest List. If you have forgotten your phone or deleted this e-mail, please Check-In with the front door associates, who will have a complete Guest List.
Guest List – The Complete Guest List is contained in this e-mail. Since a large crowd is expected, this may allow you to identify some of your work associates, friends and others attending the Event that might be of special interest to you.
Seating – There will be enough seats for everyone. However, there will be no reserved seating. Therefore, the Guest List (above) will allow family, friends or colleagues to communicate with each other a few days ahead of time to self-pick out seating upon arrival that will allow them to most enjoy the evening.
Food – will be provided by Shawn O'Donnell's, who have done a great job for other occasions at the Dorothy Jayne Studio – such as the Make-A-Wish Auction last August (2018). O'Donnell's will also offer staffing to include the Bar.
Drinks – There will be soft drinks, Coffee/Tea and Beer. Wine from the Port Gardner Winery will be featured. The owners, Chris and Linnea Covington, will be among our guests and will be happy to answer any questions that you might have about their wines.
Agenda:
5:30 – 6pm
Social Gathering; Master of Ceremonies, Spark Corwin MD
6 – 6:45pm
Charlie Beck and the Tallboys banjo and country band (see below)
6:45-7pm
Social break
7 – 7:20pm
Special Dance Presentations (see below)
7:20 – 7:45pm
Guest Comments invited
7:45 – 8:30 pm
Spark Corwin's "The Downhouse" (see below)

There will be wonderful dancing: Two days ago Davide Fumagalli and Deborah Macaluso, World Showdance Finalists from Italy, arrived and will be featured in the event. Other dancers will include my daughter, Dascha with her partner from the Ukraine, Danylo Yanchyshyn and my daughter Mascha with her partner Ryan Bollen.
Also featured will be children from Mari's Place in Everett. One of our guests, Mary Toews founded "Mari's Place" several years ago with the mission of bringing the Arts to underprivileged children in our Community. A few of her dancers will show the joy and achievement of Mari's Place.
There will also be great music: Charlie Beck and Tallboys banjo and country band that I first heard at Seattle's Pike Place Market. This led to their inclusion in last year's Christmas Spectacular at the Everett Civic Auditorium (2018). And of course – the one and the only – Spark Corwin's "The Downhouse" also featuring Steven Gomez, John Schupp and Bruce Evans."
Celebration of Career Transition Event at the Dorothy Jayne Studio 2-8-19