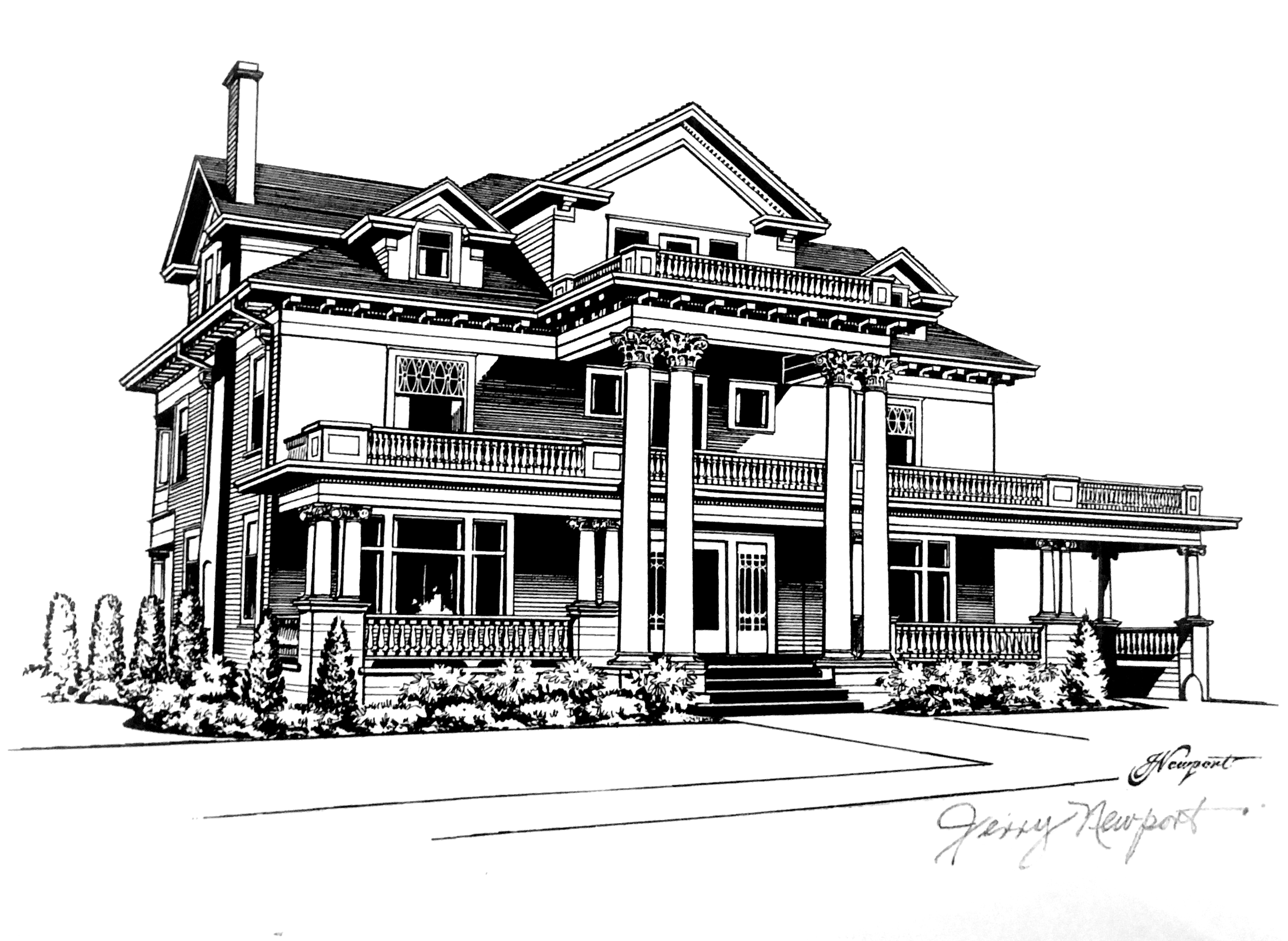 After a brief period of working for "Everett Neurological Associates", Dr. Wright opened his own office in the old Medical Dental Building on Colby Ave in downtown Everett. Soon he was joined by two neurologists – first, Tobae McDuff and later, Richard Knudsen. There was need for more space.
Dr. Wright was always interested in historical preservation and old homes. Although the Hartley Mansion, at that time was the LeGault Nursing home, he envisioned how it could become a neurological office. He felt more of a personal association with the place, when he learned about an old story.
His father, Sanford Wright Sr., was a young building contractor in the 1930's. At that time Roland Harley, had a problem. He could no longer drive his car into the Hartley Garage and then turn his car around so that he could drive it back out of the garage back toward the street again. The garage had a round, rotating platform that had become stuck. Upon request from Hartley, Wright Sr. sent a carpenter out there to take care of this problem!
With the help of Newland Construction and Architect, Bob Butterfield – plus advice from Sanford Wright Sr. – the nursing home was transformed into "The Everett Neurological Center". Dr. Wright practiced there from 1983 – 2011. At that time, he became a Providence employee and member of the Cranial Spine and Joint Clinic.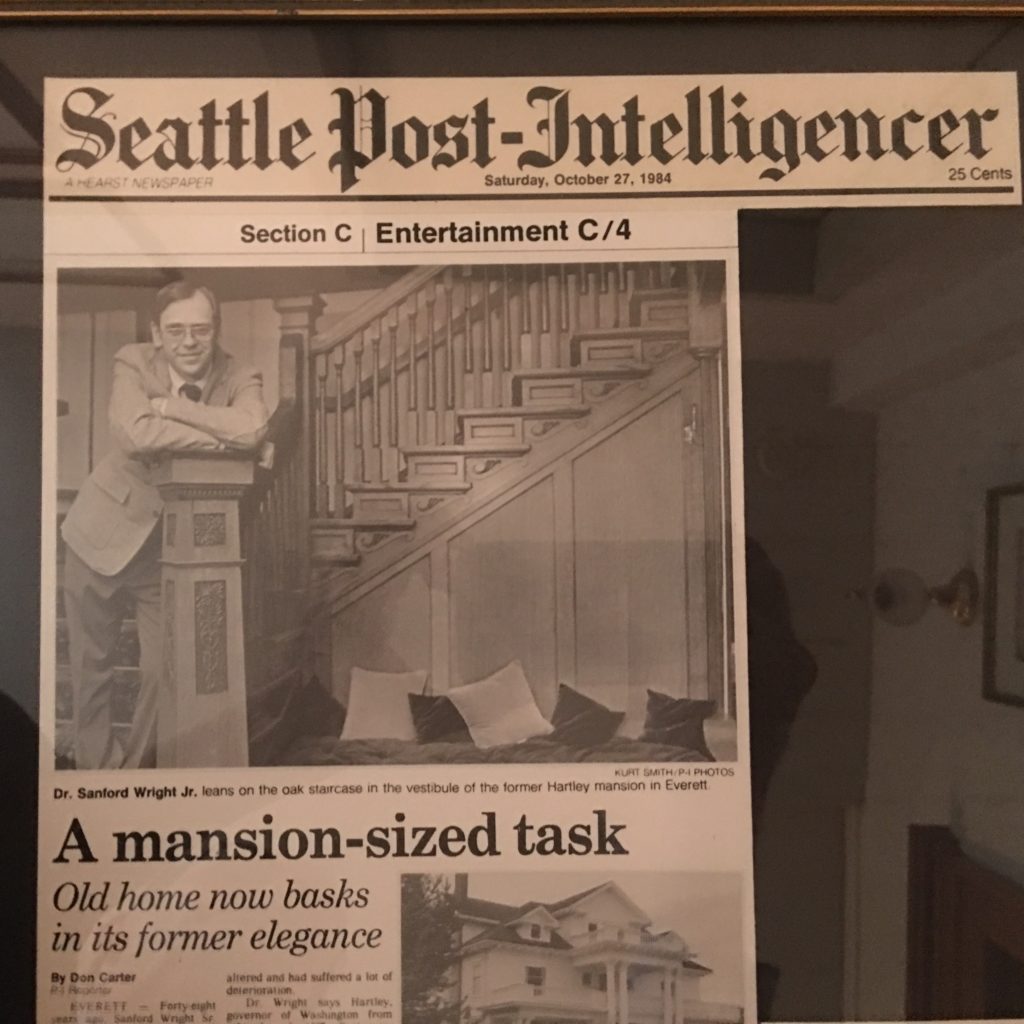 The Hartley Mansion not only has served as a place for medical practice but also as a place for many community events such as: musical performances by both internationally known artists as well as local music students, a staging site for some of Everett's 4th of July Parades, political meetings, the organizing site of "Personal Care Physicians" (A forerunner to current day "Western Washington Medical Group) and even served as a film location – "The frat house" for the 2014 movie "7 Minutes". Allan Park , a well known classical piano instructor, worked with Dr. Wright to create an additional website to bring focus to the classical music featured here.
For information about the Historic Hartley Mansion click www.hartleymansion.com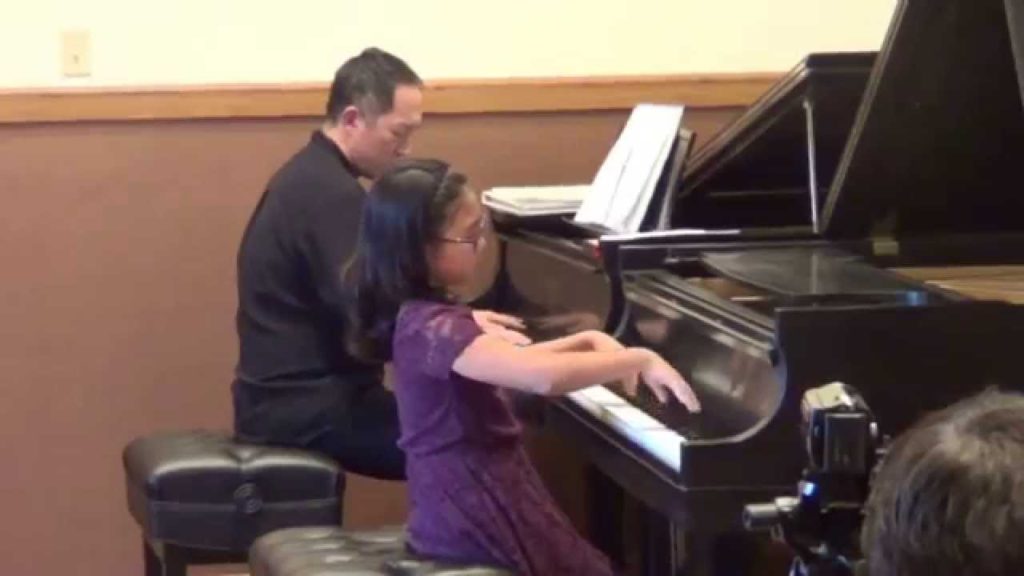 For information about the Website created by Allan Park click www.hartleymansion.org
Currently, having retired from the neurosurgical practice at the Providence Cranial, Spine and Joint Clinic, Dr. Wright has returned to his old office in the Hartley Mansion. He is working on future plans that include doing neurological consulting at the Western Washington Medical Group in association with
Ali Anissipour DO. He also intends to do some medical legal work, support the BestCarePath project and from time to time carry out home visits.*
*see Western Washington Medical Group Consultations
Historical Preservation of the Historic Hartley Mansion